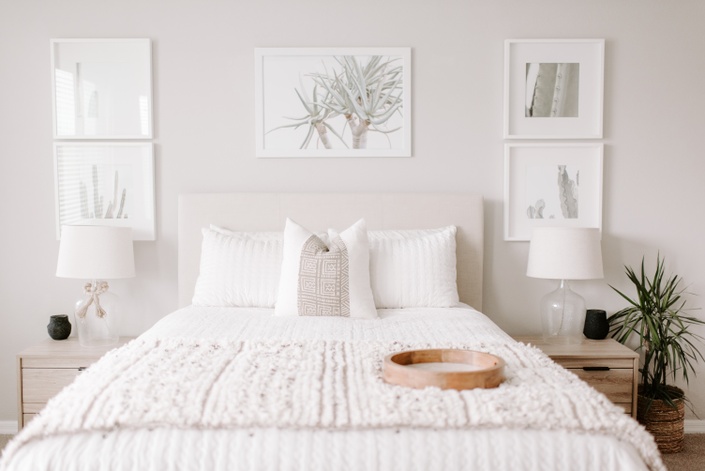 Your Home Decluttered Workbook
A step by step system to declutter your home and keep clutter from returning. Your home can be your haven.
Are you overwhelmed by the stuff in your home?
Is it difficult for you to rest and enjoy your space because your stuff is out of control?
Are you embarrassed to have people over because of the state of your home?
Do you have more stuff than you are able to comfortably maintain?
Are you concerned about leaving all of your things for the next generation to deal with?
If you answered yes to any of those questions and you are ready to make some changes so that you can love your home again, the Your Home Decluttered Workbook will help you. The workbook will guide you through the decluttering process starting with setting clear goals and working through your mindset and potential challenges.
With the worksheets you will create your own unique plan for your home and get to work decluttering it one room and section at a time. The checklists provided for each room type will help you stay on track and remind you which questions to ask as you determine what stays and what goes.
The last pages help you decide what to do with what you've decluttered and asks you to examine your habits to have lasting results in your home. You'll plan your celebrations for the milestones along the way as well as for when you've finished the process.
Your home can be your haven as you complete the decluttering process & reclaim your space.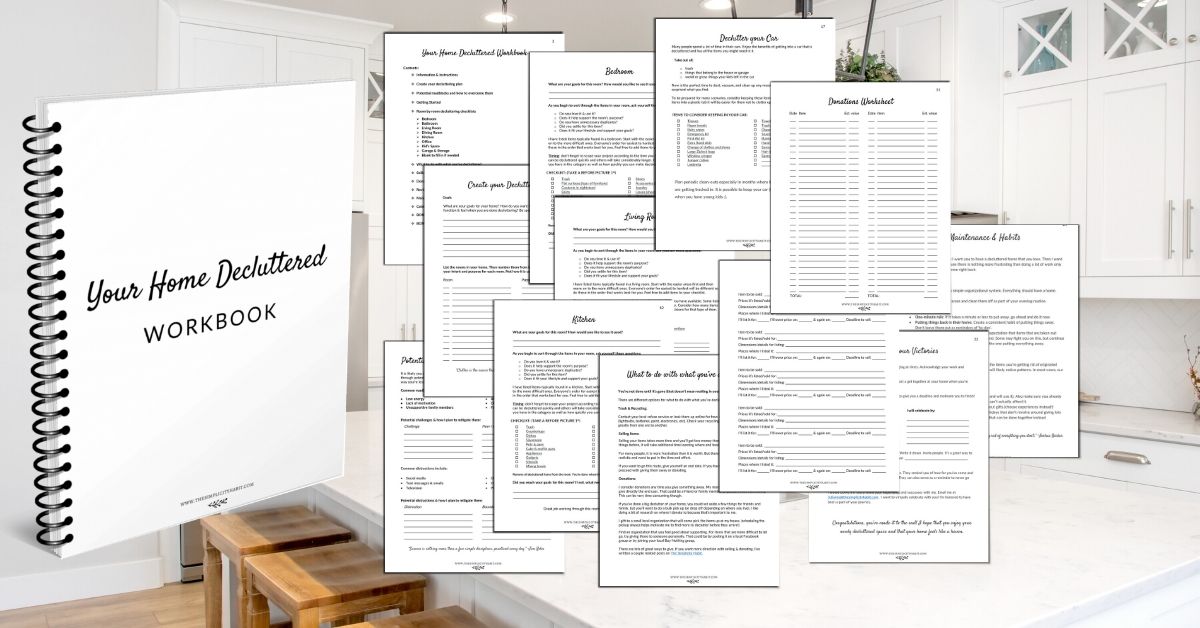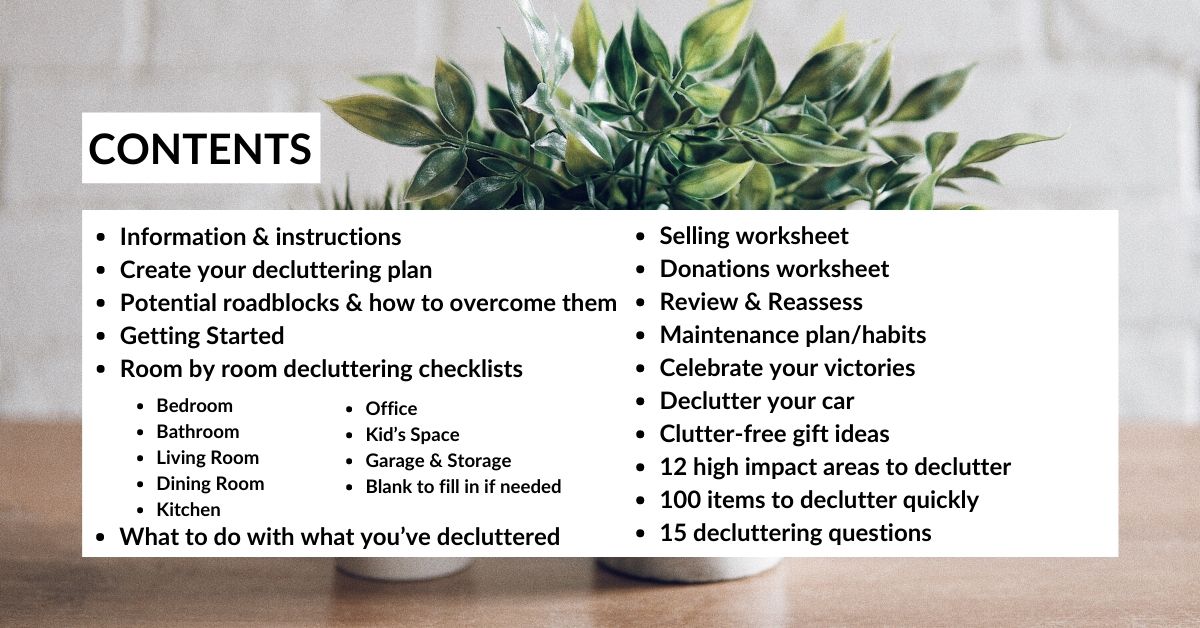 Frequently Asked Questions
Where will I download the workbook?
The beauty of having a downloadable product in Teachable is that you will have access to any updates. You can download the pdf after you purchase, but if there are additions or changes in the future, you can easily access the updated version.
What is your return policy?
We do not offer returns or refunds on digital products. All sales are final on workbooks.
If I purchased the Your Home Decluttered course do I buy this too?
No. If you've purchased the Your Home Decluttered course the workbook is included.
How many pages is the workbook?
The Your Home Decluttered Workbook is a total of 29 pages. It is intentionally minimally designed to keep the focus on the tasks and to be ink friendly.
Your Instructor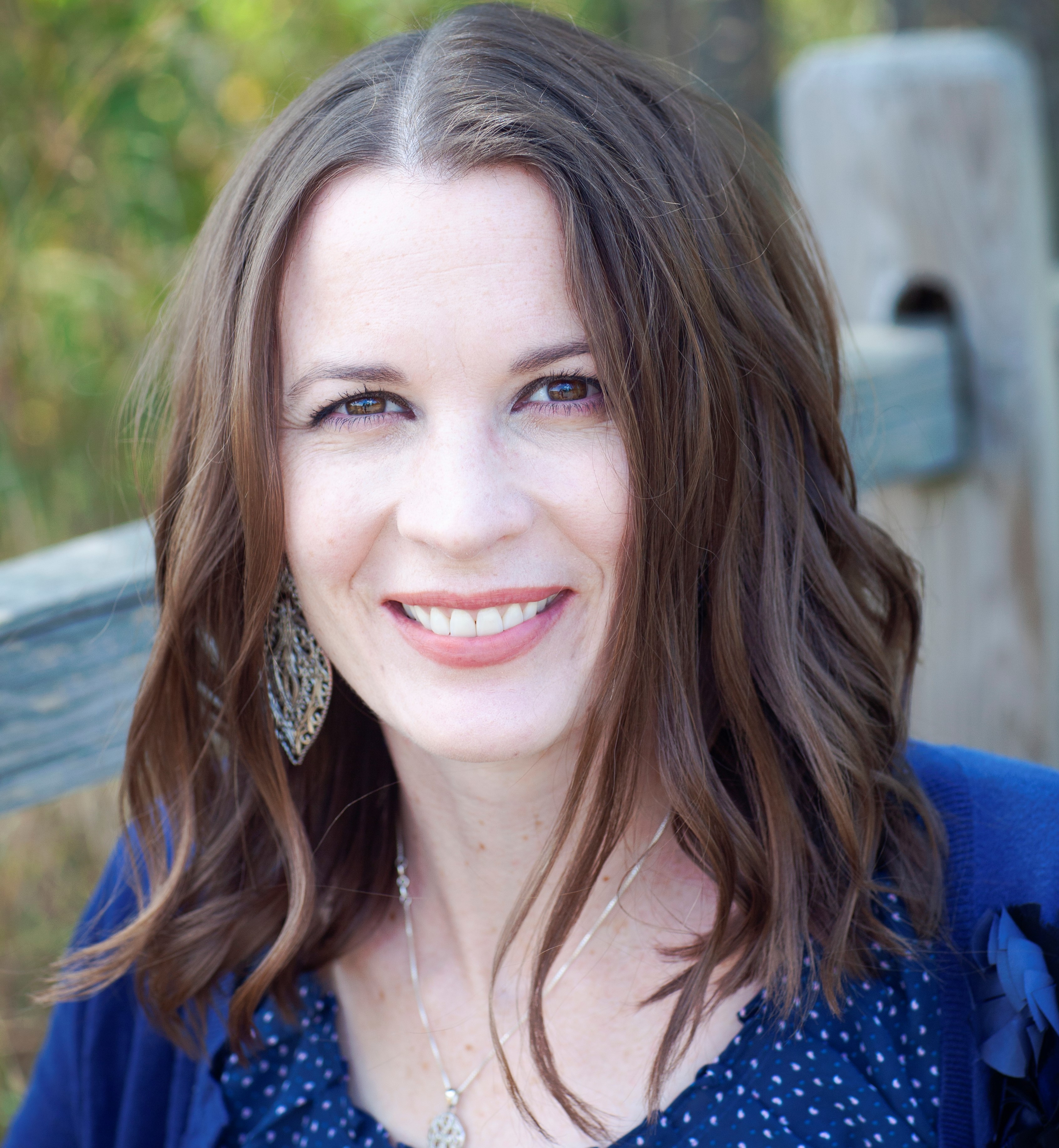 Hi! I'm Julianna. Five years ago I decided to make a change and began my journey to declutter and simplify my life. I ended up loving decluttering so much that I soon became a professional declutterer helping clients let go of the excess in their homes. Then I created The Simplicity Habit to help encourage and inspire people on their simplifying journey. I've created these products to help you in your journey to simplify, declutter, become more efficient, and to live more purposefully.
I want to help you and cheer you on as you work to live more simply and intentionally.
This course is not open for enrollment.